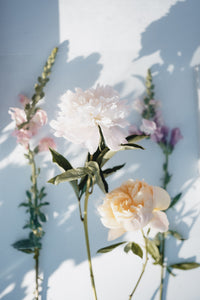 Magnetic Marketing - The secrets to branding and marketing in your creative business
You're tired of not knowing how to market your product? You wish it would be easy to show the world what you make? To know what to say?
Imagine how wonderful it would feel to make those sales you dream of, without having to push everything through.
You know, on some level, that you could do more with your business. And that's the question, I want you to ask yourself - what do you really want.
My bet is, you don't want to be like everyone else. You want to find your own lane and build your own business. You have dreams of more freedom.
And I can help you with that.
My course is now finished, and while I decided not to go with the "Cat marketing", you'll find the cat in there as well ;) I just couldn't resist it and it's bringing home the points so well.
So let me ask you: If you could have your marketing and branding on point - AND know what to do on Instagram - what would that be worth to you?
What you get:
A complete new approach to marketing and branding - the old ways just don't work anymore, so we'll click reset and start over.
Basically, you're going to market to your audience and custumers using the subconscious mind, which sounds very fancy, but once I've explained it all in the course you'll get it. And you'll know how to use it.
5 modules with a total of 26 videos where we cover: Mindset, Marketing, Selling, Your ICA, Branding and creating your brand, the Cat AND Instagram.  Lots of text and exercises in the beautiful workbook (37 pages long!).
I know you have a lot on your plate and you're probably also pretty busy. But if you create magnetic marketing and branding, it will not feel like work. It will be fun and authentic to YOU.
Imagine that you don't have to chase followers? Sales?
Let me help you.
If you've just started out in your business - EVEN BETTER! The sooner you get on point with what you'll learn in here, the easier you can grow your business and get more sales.